Täname kõiki Uranomeetrias kasutatud viidete ja materjalide allikaid:
(kui tekstiviited puuduvad siis on nad piltides, kes otsib, see leiab)

At the University Corporation for Atmospheric Research (UCAR). ©1995-1999, 2000 The Regents of the University of Michigan

Hawaiian Astronomical Society is a tax-exempt, non-profit organization dedicated to promoting amateur astronomy in Hawaii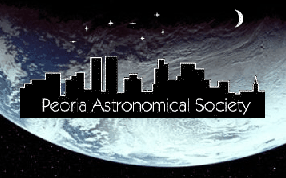 The Peoria Astronomical Society - Peoria, Illinois
| | |
| --- | --- |
| | I have been interested in astronomy since childhood, and have been a full-time writer and broadcaster on the subject since 1972... |


Jordanian Astronomical Society
For more information : The Jordanian Astronomical Society (JAS), P.O.Box 141568, Amman 11814 Jordan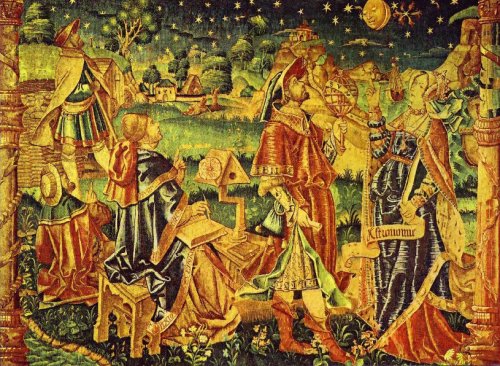 Calendars, Chronology, Timekeeping
Calendrical Tobacco Boxes by Peter Holm
A Catalogue of Eclipse Cycles
Delta T: Approximate Algorithms for Historical Periods
A History of the International Date Line
Islamic-Western Calendar Converter
The Islamic and Secular Calendars of the Great Socialist People's Libyan Arab Jamahiriya
The Mathematics of the ISO 8601 Calendar
A Perpetual Easter and Passover Calculator (with an extensive bibliography)
The Umm al-Qura Calendar of Saudi Arabia
Celestial Cartography
Historical Celestial Atlases on the Web
Andreas Cellarius (c. 1596-1665): A Bio-Bibliographical Study
The Atlas Coelestis (1742) of Johann Gabriel Doppelmayr
History of Astronomy
Ancient Luni-Solar & Planetary Ephemerides
Bibliography of Mesopotamian Astronomy and Astrology
Ceramic Comets (Halley's Comet in 1910)
Dutch-German Altitude Sundials
Historical Telescopes in the Netherlands (and where to see them)
Internet Bibliographies on the History of Astronomy and Astronomical Instruments
Isaac Newton and Astrology
Magnetic Declination Maps for Historical Epochs
Mysterious Dutch Print of the Moon (SOLVED!)
Star of Bethlehem Bibliography
Transit of Venus Bibliography

Out of This World
The Golden Age of the Celestial Atlas
An Exhibition of Rare Books from the Collection of the Linda Hall Library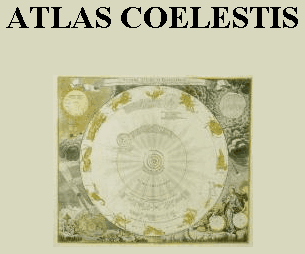 THE XVI CENTURY: THE RENAISSANCE OF CELESTIAL CARTOGRAPHY
Alessandro Piccolomini, De le stelle fisse.
Giovanni Paolo Gallucci, Theatrum Mundi, et Temporis.
THE XVII CENTURY: THE DISCOVERY OF THE SOUTHERN SKY
Vincenzo Maria Coronelli, Epitome cosmografica.
THE XVIII CENTURY: OLD AND NEW CONSTELLATIONS
John Flamsteed, Atlas coelestis.
Johann Gabriel Doppelmayer, Atlas coelestis.
Johann Elert Bode, Uranographia.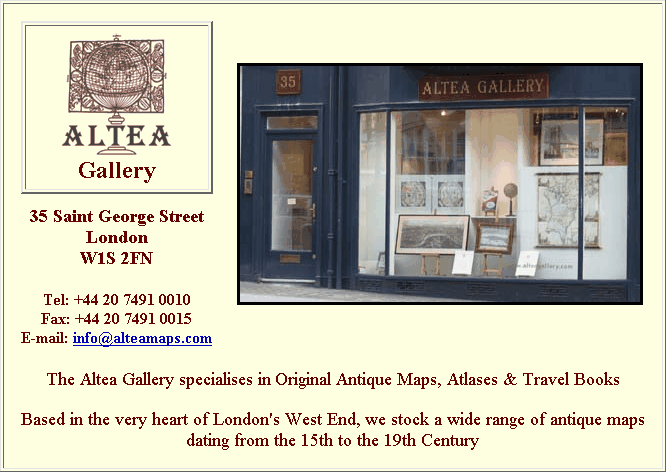 My site is bilingual - English and Dutch. Some pages are in English, some are in Dutch, some are in both English and Dutch.


è un progetto che prevede la pubblicazione in rete e la ristampa degli ATLANTI ASTRONOMICI che , a partire dal cinquecento, attraverso il lavoro di astronomi e artisti, hanno scritto la storia della cartografia celeste.
di Felice Stoppa